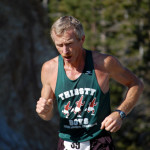 I've always enjoyed taking pictures, even as a kid. I'm not sure why. Perhaps during Polaroid's heyday, I liked the instant results once you snapped off the shot. But, more likely, the desire sprung from being surrounded by a dad and many coaches throughout my youth and adolescence who also enjoyed taking pictures while I did my thing on the baseball and soccer fields, basketball court, and, eventually, competitive running.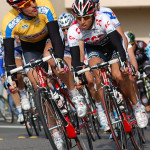 I was fortunate, and heavily influenced, by my high school coach at Corona del Mar, Jim Tomlin, and my high school coach's wife, Lucinda Wingard, at Peninsula who both compiled season after season race photos that I still have to this day. Additionally, I used to religiously read Sports Illustrated, and the full page, close up pictures of athletes enraptured in moments of physical serenity or utter despair left an indelible image in my mind.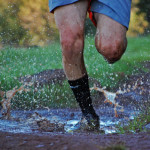 At some point the self-interest of viewing pictures of me in action morphed into capturing what others enjoy doing, capturing their energy in a singular moment that defines their mood, their day, their struggle, their triumph. And of course, I love sneaking up on family and friends, much to their ire, and clicking off a candid photo. But to me, posed pictures are boring; they really tell no story per se, but rather they record an event.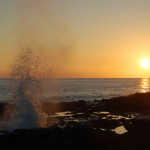 Whatever the reason, sports, or more specifically, endurance sports, draws me in, creating still images of energy in motion, which is not to say that I haven't taken a scenic picture or two on my many travel adventures. In fact, with the exception of the Wolf_Eyes header graphic, all the other header pictures are mine from said travel adventures.